When you're weary and blue and the troubles of the world weigh upon you, do what Joe Grkman Sr. does: Jump out of your chair, grab a partner and dance a little polka. If that doesn't work, then polka some more.
The sprightly beat of Slovenian folk music and the strains of the button box accordion are better than a six-pack of Prozac for breaking up the dark clouds over your head. It's impossible to be depressed when you're stepping to tunes like "Roll Out the Buttons", "Grandpa's Coal Mining Song" and "Squeeze the Box" selections from Grkman's most recent CD, Grkmania. It's happy music for happy people, Grkman avows.
In Pennsylvania's polka world, the 73-year-old Grkman-the founder and oldest member of the Joe Grkman Band-is something of a superstar. The band, which includes three generations of Grkmans who live in and around Yukon, a tiny hamlet outside of Pittsburgh, has recorded six albums consisting of original compositions of Cleveland-style Slovenian music and traditional folk songs. The Cleveland style is a form of traditional Slovenian music that was brought to America by an influx of immigrants after World War II. The music is distinctive because of its Anglicized lyrics and American beat.
Since it was formed in 1967, the Grkman band has played everything from weddings and family parties to a concert at the Kennedy Center for the Performing Arts in Washington, D.C., where they represented Pennsylvania in concerts featuring one artist from each of the fifty states.
In 1995, Grkman was inducted into the Polka Hall of Fame Trustees Honor Roll, which is sponsored by the American-Slovenian Polka Foundation based in Cleveland. "We wanted to identify anyone who has made a significant achievement in Cleveland-style Slovenian folk music, and Joe Grkman has delighted audiences for years with his unique renditions," says Fred Kuhar, president of the Polka Hall of Fame.
In 1997 and 1998, Grkman received $5000 in fellowships from the Pennsylvania Council on the Arts, recognizing his lifetime achievements in cultural preservation through musical performance. They love the Grkman Band in Slovenia, too, the family's homeland, where the musicians have performed a number of concerts. "I never thought I would get this far," say Grkman, a man of few words who lets his music do most of the talking.
A Heritage of Music
The youngest of six children born to an immigrant coal miner and his wife, young Joe was always bashful, except when it came to music. He loved singing songs from the old country with his large family, which cherished its Slovenian roots. When Joe was a teenager, a neighbor and local celebrity nicknamed "Smilin' Joe" would take the boy along to Greensburg to watch and listen as he played the button box accordion on his weekly radio show. The young man longed for a spiffy instrument like that, one that would have people on their feet dancing and smiling and singing, but he couldn't afford one. Instead of hitting the music circuit like Smilin' Joe, he followed in his father's footsteps down into the mines of western Pennsylvania. "All I thought about was music," Grkman remembers. "I used to hum songs while I was working."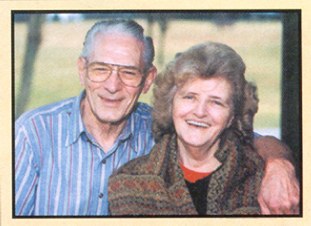 On November 27, 1948, he married a Slovenian girl named Elsie Lazar, whom he used to walk 15 miles to visit. A few months later, another dream came true: Joe Grkman bought his first accordion, a used 1935 Italo American Special, which he still uses. A strike at the mines gave Grkman time to learn how to play, and before long folks were inviting him to entertain at parties. He had no trouble getting gigs; more Slovenians live in western Pennsylvania than any other part of the state, and it is sometimes dubbed "the polka belt." Once, Grkman was paid $10 to play at a New Year's Eve party; usually he was paid nothing, except friendship and laughter and fun. But that didn't matter to Grkman. "It was my enjoyment just to be among them," he says.
Until his retirement in 1982, Grkman labored in the mines by day, but his real vocation was music. Wherever you could find Slovenians having a good time and passing around a bottle of slivovitz, the plum brandy of the Balkans, he was there playing the accordion, always including renditions of Slovenian songs that his parents had taught him. "People identified with more than just the songs,"says Joe Grkman Jr., a band member and high school chemistry teacher. "They identified with the idea of being proud of one's heritage and being proud of one's family."
Polka music got a boost in the 1940s and '50s when Frank Yankovich, the "Polka King," brought the traditional music into the mainstream for a while. In the 1960s, Grkman was inspired to create the band, originally called the Slovenian Sound Masters, along with two nephews and his sons, Joe Jr. and Steve, on button boxes. The band went at full tilt through the 1970s, playing at events throughout the United States and Europe and recording four polka albums of mainly original material, along with several releases on a European label.
By the 1980s, though, things had quieted down. The generation of immigrants who had brought Slovenian music to America was dying off, and a more sophisticated, American style of music had all but erased ethnic music. The Grkmans still played weddings and special events, such as polka festivals, but the band members wanted to spend less time traveling and more time with their families. There comes a time, as the saying goes, when everything old is new again. In the 1990s, younger people again began celebrating their cultural heritage, opening the door for a renewed appreciation of Slovenian music.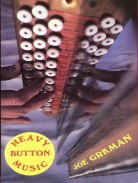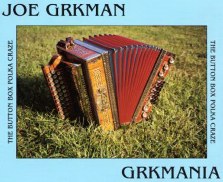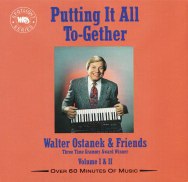 In 1990, the Grkman Band's return recording, "Heavy Button Music," was so successful that it prompted the release of "Grkmania-The Button Box Polka Craze" recording in 1991. The release became a milestone in Slovenian-style recordings by being the first of its kind released in compact disc format. The Grkman Band's fortunes flew even higher when they composed and performed on a Grammy Award-nominated album called "Putting It All Together" with Walter Ostanek and Friends.
The Sound of Polka
"Today, polka music is more accepted than it has been in the past," Joe Jr. says. "People are more open to different styles of music. Polka music is something you have to experience to appreciate. When you talk about polka music, people think of Lawrence Welk, but it's more about getting people involved in the music and helping them forget their cares," says Joe Jr. Some signs of polka's hipness with the younger generation: Pop icon Billy Joel played the accordion on Rosie O'Donnell's national television talk show, and Grkman's 20-year-old grandson, Michael, lays out that Slovenian sound on the band's keyboard. For his part, Grkman admits to enjoying Garth Brooks, Kenny Rogers and even a little rap music.
"Joe Grkman Sr. is not only a cultural treasure in the Pennsylvania Slovenian community but also is an ambassador for the Commonwealth," says Philip Horn, executive director of the Pennsylvania Council on the Arts. "His toe-tapping music brings a smile to everyone lucky enough to hear it, and he has passed on his talent and his passion for his musical heritage to two more generations of Grkmans, ensuring its future."
The Grkmans, assisted by their silent partner, Elsie Grkman, Joe Sr.'s bride of 50 years, are getting ready to record a set of traditional songs Grkman's parents sang when they first came to this country. That project will take place in a little recording studio inside Joe Jr.'s home in South Park. They're even working on designing a web site so polka fans can get a fix any time of the day or night. Grkman insists that he's not ready to give up the band any time soon. He spends time exercising, eating healthfully and practicing his music to stay in top form. If I keep feeling the way I do now, I'm going to keep going," he says. "I really enjoy being out among the people. It would be hard to give this up."